February 2021
·
Press release
Awarded again: Mundus Vini Biofach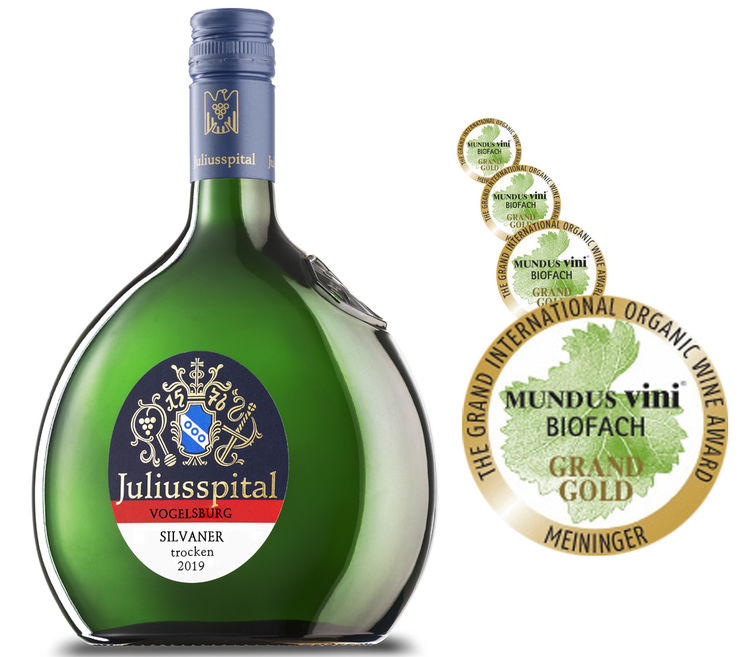 What a story of success: Over the last years, Organic wines shifted from being a niche product to trend-setter and essential part in national and international wine ranges.
No matter where you take a look at: online, grocery brochures', or your local wine shop – organic wines are indispensable.
In Germany, once per year an Expert jury evaluates organic wines. Neutral, factual and critical. They present together with the world's most renowned organic fair called BIOFACH the awarded wines at the BIOFACH fair in Nürnberg, Germany. Some days ago, this years' scores were published.
We're thrilled to present our brand new Gold winner, awarded at the BIOFACH:
2019 Vogelsburg Silvaner dry VDP.ORTSWEIN