Juliusspital Wine Estate wins Bavarian State Honorary Award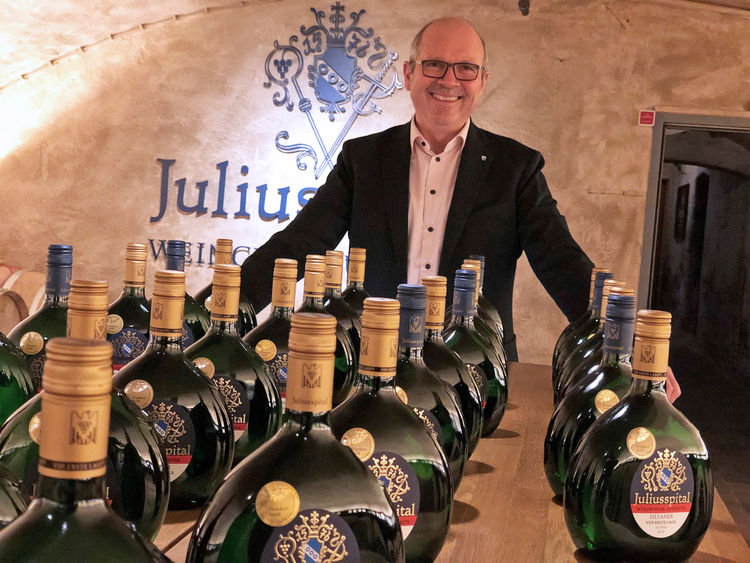 Our newest throphy makes us really proud because this one doesn't go to everyone: The State Honorary Award is the most renowned award a Wine Estate can be given to in Bavaria.
It's awarded for permanently outstanding and special scores at the Bavarian Quality Wine Inspection.
As this year is completely different, we only had one bitter pill to swallow: No party to celebrate the news. Usually, about 600 guests celebrate the State Honorary Awards at a wine gala. Due to the ongoing Corona pandemic the award ceremony took place virtually only. Bavarian Prime Minister Dr. Markus Söder virtually handed over the prizes together with the Bavarian State Minister for Agriculture, Forest and Viticulture Michaela Kaniber. Both sent their congratulations to the awarded wineries.
"The Bavarian State Honorary Award is the most prestigious prize ever", says Horst Kolesch, Juliusspital director, because the "Quality Wine Inspection elects the best performance out of the Franconian Wine industry. So, everyone focuses on Gold medals!"
The entire team is thrilled to receive the award in the category: Businesses with more than 50 hectares' plant area.

Here's our winning statement:
www.facebook.de/WeingutJuliusspitalWuerzburg/videos/260785482139925