Review of the 2019 vintage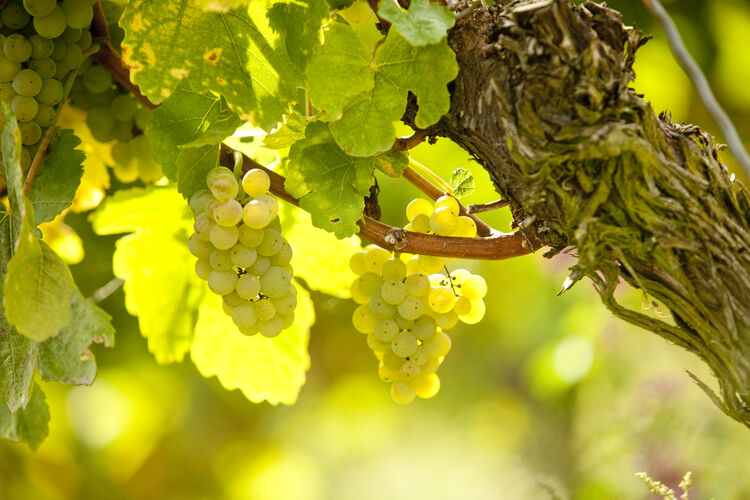 On one hand, the 2019 vintage is qualitatively simply ingenious - on the other, one of the smallest vintages since the mid-80s in the Juliusspital cellar.

Another dry and hot wine year.
The vegetation of our vines started promisingly into the new wine year with temperatures that were somewhat too warm. During a dry April the first warning signs appeared - would this month be a harbinger for what's to come in summer? But then, of all things, the so-called merry month of May came along wet and cold - which was of course not necessarily favourable for the flowering of our vines. From June to mid-September it was really hot and on average too dry. The temperatures reached the 40° Celsius mark more than once in July. Our vines struggled with dryness but also with UV-radiation.
Our winegrowers handled the situation with low pruning, protective leaf walls and careful soil management...
We started the harvest on 10th September. We had absolutely healthy grapes with perfect physiological ripeness and an also wonderfully balanced acidity structure, all white grape varieties were harvested at Prädikats-wine level - actually a reason for joy, if we wouldn't have 40% less quantity.
We have harvested all quality levels - from wines with pure drinking pleasure, charming fruit and a lot of finesse to classics that convince with a complex mouthfeel and depth.

Harvest time
From 10th September to 30th September 2019

Grape maturity
Absolutely healthy grapes with optimal physiological maturity. Stable acidity values will later give the wine a fresh, rich structure.

Sensory and characteristic features
A brilliant and playful depth of aromas distinguishes this vintage. It promises moderate alcohol levels and above all a fresh, balanced acidity structure. A pleasure to drink, charming fruit and a lot of finesse on the one hand, but of course, especially in the classic sites, also wines that shine with a complex mouthfeel and depth.

Maturity potential & shelf life
VDP.GUTS- and ORTSWEIN show themselves very balanced and aromatically accessible. In these wine lines, the 2019 vintage promises a high enjoyment factor early on.
VDP.ERSTE LAGE
So far, the hot vintages of premium wines have been convincing in terms of their ageing potential. 2003, 2009, 2012 and 2012 have matured excellently. Therefore, we expect a long life in the bottle from the 2019 vintage in our premium quality segment.
You may look forward to September 2021 and to the VDP.GROSSES GEWÄCHS.