Vintage 2020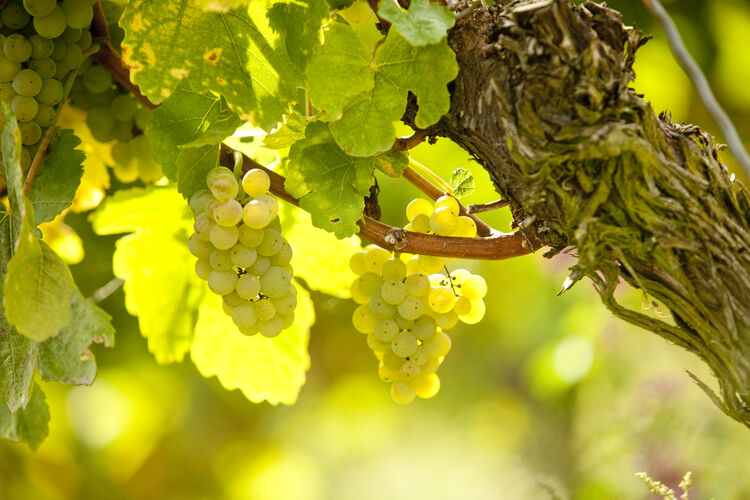 In January, 2020 again began with mild temperatures.
No vintner's fingers were frostbitten while pruning and the spring rainfalls were something to smile about. During spring, rain is usually encouraging and overall, the vintage 2020 kick-off looked very promising.
By midst of April, all vines sprouted beautifully and the diverse vegetation started to bloom. Our vineyards were filled with spring life. The vegetation grew rapidly and by the beginning of May, the vines had healthy, strong, green sprouts and buds.
And then May 11th came. It had been raining the whole day, and the forecast of the following night temperatures varied in between -1°C and -5°C. Too cold anyway. If we had around 1 – 2°C below zero, we'd probably get away with the literally 'black eye'. But every single degree below lastingly harms the young shoots and inflorescence. This sad and rainy day was succeeded by a miserable night with temperatures 5 below zero. Some vines were shielded by ground fog. In those without, we could see the whole misery in the following days: brown grapes and limp sprouts.
Particularly affected were the higher sites at the river loop of Main and the low-lying vineyards close to the 'Schwanberg' in 'Iphofen' and 'Rödelsee'. The western vineyards from 'Randersacker' to 'Retzstadt' got away with the literally 'black eye'. Our Pinot Noir vines in 'Bürgstadt' looked as if no frost had happened some nights before. Viticulture can be this different.
But, as always: life goes on. No more time for misery, so we got back to work and removed all dead shoots and sprouts. We hoped for the less affected grapes and buds to grow.
Even though summer 2020 was the third dry summer in a row, our vines put up a good fight. In comparison to the previous years, we had less extreme heat days and temperature peaks continuously stayed under recorded peaks. Rain fell at the right time. In addition to that, the planting with grass and legume in our vineyards helps the vines during dry periods because it covers the ground for shade and reduces heat. Summer went to an end with bright, warm days and cool nights, finally finishing with harvest.
Within less than four weeks the harvest was finished and we brought home all our grapes safely.
Vintage 2020 shows healthy and high-quality grapes. Due to favorable weather conditions, we are expecting juicy, sappy and bracing wines with an enjoyable acidity and fantastic variety of flavors.
Closing, all is perfect – if, of if we hadn't had this one single night in May.
With about 30% less that average vintage, for second year in a row we have another small amount of wine in our cellars.
Harvest season
24 days from September 8th to October 2nd
Grape ripeness
Absolutely healthy grapes with physiological maturity. Wide-ranging flavors and ripe acidity.
Must weight
81 degrees Oechsle (Silvaner VDP.GUTSWEIN) to 113 degrees Oechsle (Riesling/Rieslaner sweet)
Sensory and characteristically features
Nicolas Frauer, Cellar Master: "2020 brings dense, concentrated wines with moderate alcohol level. The VDP.GUTSWEINE come along with lightness and charm, VDP.ORTSWEINE and VDP.ERSTE LAGEN additionally show creamy textures and structure on the palate. The top wines' wine aging potential will be great too. "